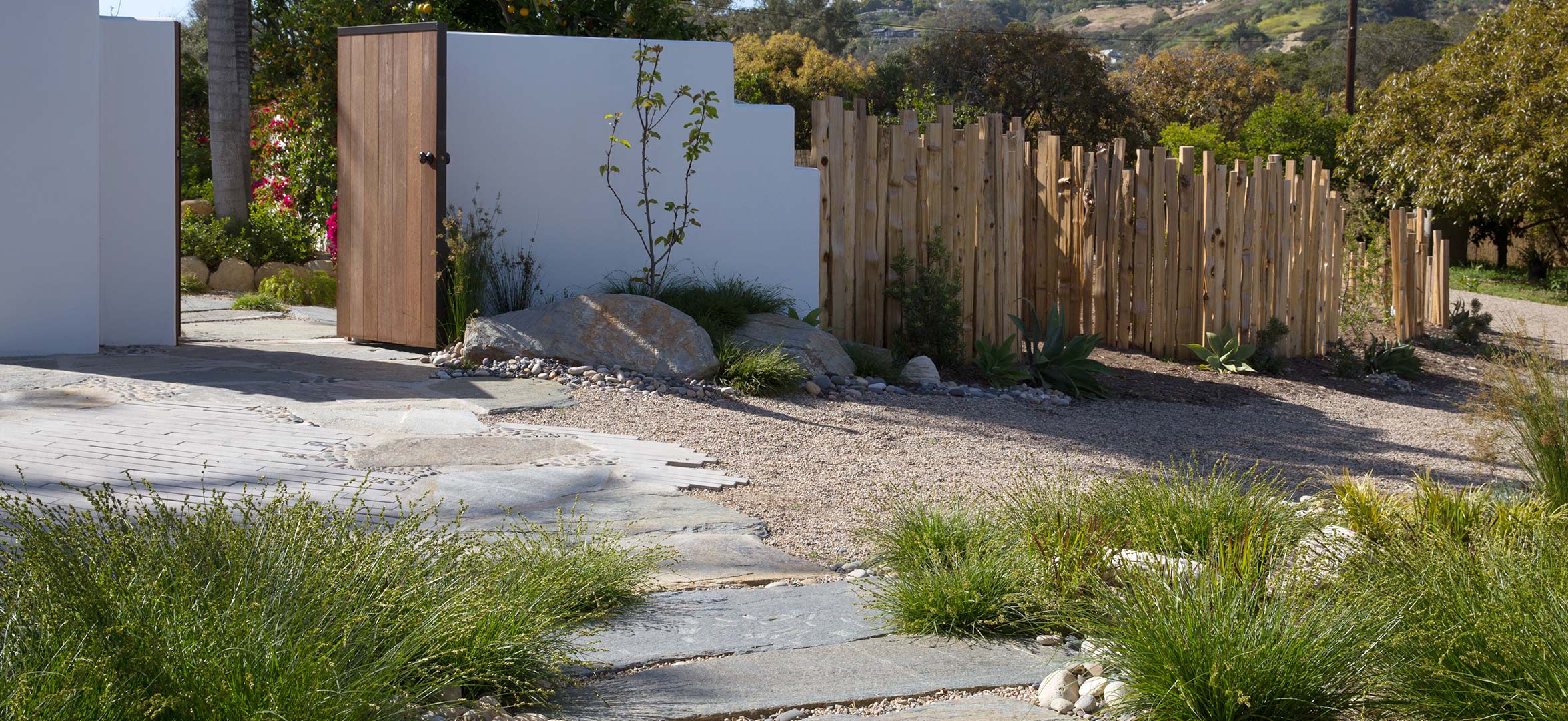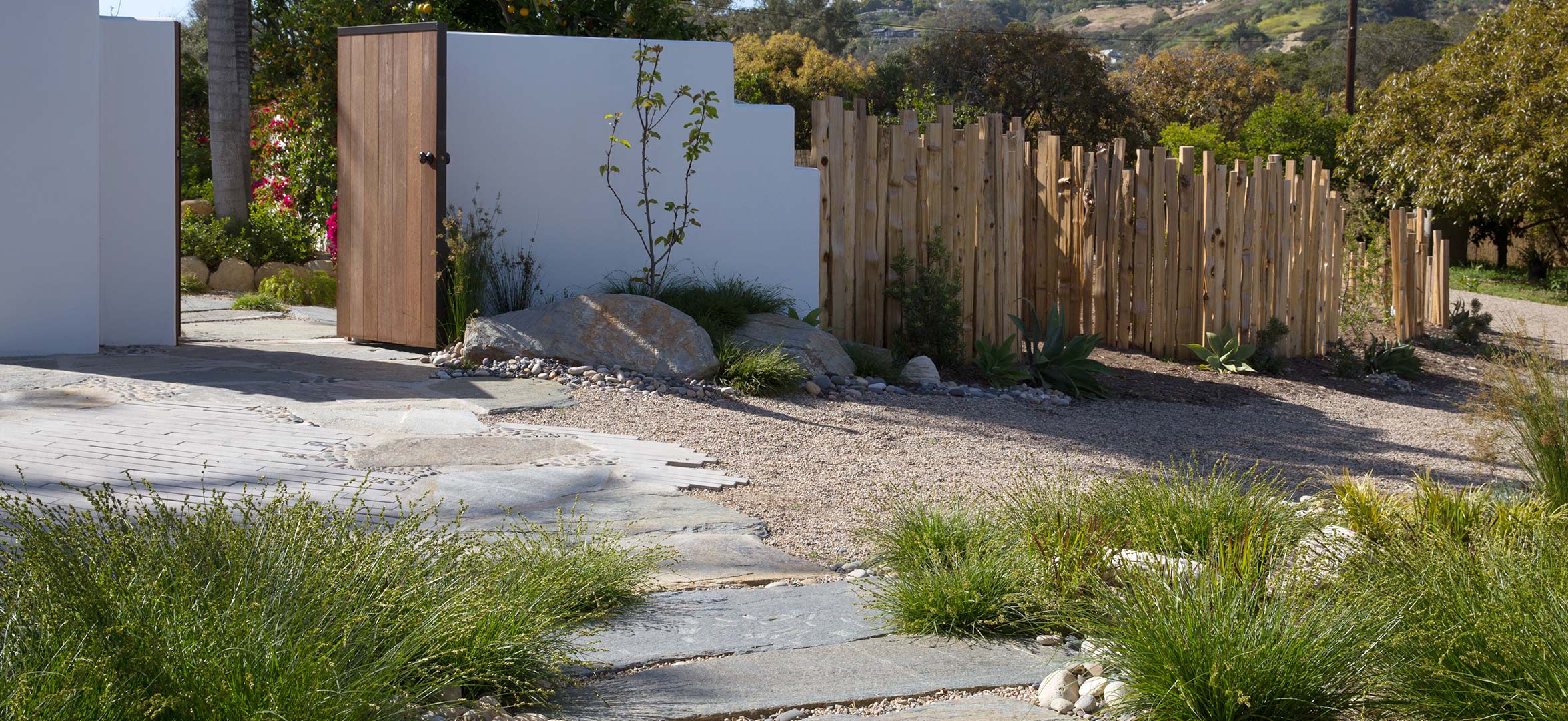 Sea Cliff
We found this dramatic ocean view property had been scraped nearly flat and left with over-compacted sandy clay soil. The landscape was subjected to high winds and salt air. Preventing bluff erosion and attracting wildlife was a key client concern to protect the landscape and bring this garden to life. The client envisioned an environmental site with outdoor cooking and entertaining areas with low maintenance.
Concrete pavers are used throughout the landscape, massed together creating grand sitting areas. Salvaged materials and pavers are also commingled making a wonderful mosaic underfoot, stretched out as single brushstrokes to draw the eye to the surrounding vistas. The once dead soil is now alive with healthy plants. Soil mounds shaped as dunes emphasize the seaside location. A new coral tree provides shade and shelter from the wind. The landscape has now been mounded and contoured to enhance water retention and provide habitat. With 64% planted area requiring no supplemental water, our goal was beautiful design with environmental responsibility using drip irrigation, mulch and composts to gently refurbish soil. Native plant species have been used and all plantings were locally sourced. Reused and recycled granite cobbles and I-beams at bluff-top all make this a spectacular ocean view property.
The gardens now act as an extension to the home - blending indoors and out. Multiple outdoor spaces and built in BBQ allow clients to entertain and create unforgettable moments on this magnificent site. A cooking area is integrated into a pre-existing retaining wall and a fieldstone bench nestles into a landscape and becomes part of the terrain. The fire pit appears no more than a camp-ring and the hot tub is dropped from view into a previous structure. A Biergarten style bench and table happily seats up to 12 adults for spectacular ocean side entertaining.